Doctor Who Stuff 1.6 Add-on 1.17+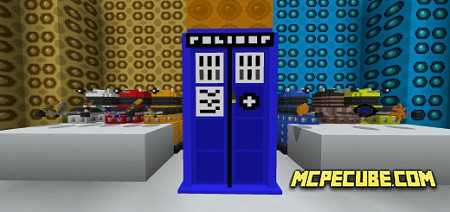 I'm sure there are quite a few players among you who are fans of Doctor Who. You are surely familiar with these names irreplaceable Sonics, semi-cyborgs Daleks, Blocks and Tardis for travel. To create them, you need a special recipe. The cool thing is that they can complement the doctor. This increases the chances of winning. Immerse yourself in this atmosphere with
Doctor Who Stuff
add-on
.
You can find all of these tokens in the Creative Inventory.
A little more detail.
Dalek has various colors, properties and purposes. Five colors in total. Also there's the Dalek Imperial Guard.
White Dalek is the highest Dalek.
The Eternal Dalek is yellow.
Blue Dalek has the strategic Dalek ability.
Orange is a distant scientist
Red Dalek - Drone Dalek
The screenshots show examples of crafting them: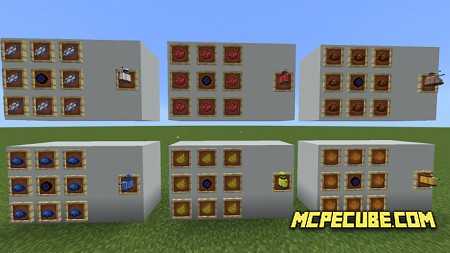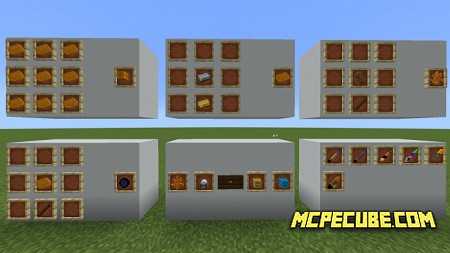 Further about the Sonics. They are the Doctor's assistants.
Their abilities: loosen the ground, clean logs, unlock doors and much more. Each has its own sound.
You can create them in the crafting table. There are directions for crafting them.
To activate this add-on, you must enable Holiday Creator in settings.
Doctor Who Stuff 1.6 Add-on 1.17+