Diversity More Food Expansion Add-on 1.17+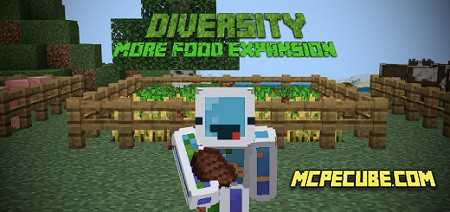 Even more variety of dishes and ingredients with an extended version of the Diversity addon. The assortment of new food is huge, including favorite nuggets and fries, scrambled eggs and bacon, grilled chicken, burger, various hot dishes and much more.

Now there will definitely be a choice to eat deliciously and replenish health.

In the inventory, you can find all the details, such as food effects, as well as recipes for crafting.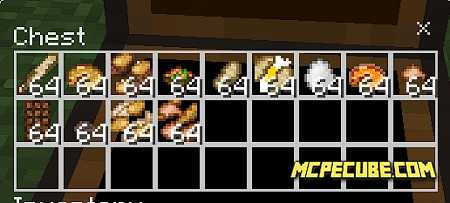 Each type of dish has its own meaning to replenish the level of hunger or health.

For example, Fish or Chips satisfy hunger by 8 points, and for example, carrot pie by 9.

Of course, each food has its own recipe, for example, I will give the craft of stewed mushrooms. For this you need a red or brown mushroom. Satisfies hunger by 2 points.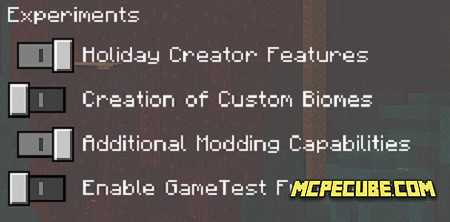 Now you can follow any diet with 200+ types of food.




Diversity More Food Expansion Add-on 1.17+