LumGarden v1.3 Add-on 1.17+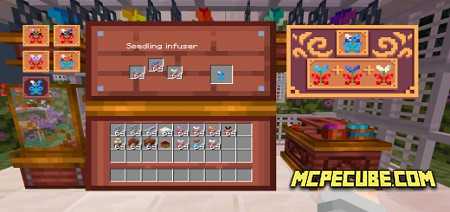 Do you like flowers and everything related to floriculture? Do you have your own garden, or would you like to have it someday in order to beautifully decorate the area near your home, but sometimes it seems that it is difficult and takes a lot of time? Now, this is no longer a problem, now it will be even easier and more enjoyable to care for flowers. Now players can easily create their own garden and spend time there.
Note: This addon is still under development and the full version will be released shortly.
Important: This version of the addon supports versions of the game,
Minecraft 1.17.30.24
and higher!
Now let's look at the features of this addon below.
Features of the addon
As mentioned earlier, the new addon allows players to easily create their own garden and spend time there. Now it will be even easier and more pleasant to take care of flowers.
The first thing we will look at is blocks, items, and recipes for crafting.
The first block is called the Seedling Extractor. Here you can combine and create flowers using different types of flowers. In other words, players can grow seedlings through flowers.
Below you can see how it looks in the game: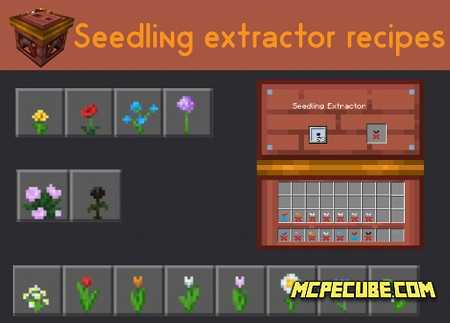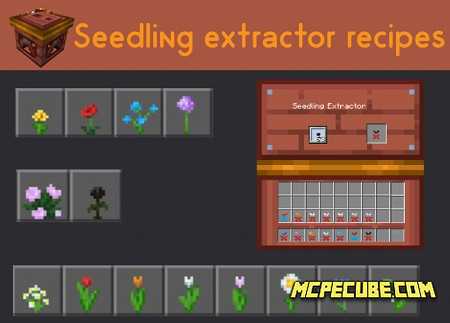 The next mechanism is called the garden stove. This mechanism allows players to easily increase the number of flowers using seedlings. How does it work? Everything is very simple! Just click on it once.
A screenshot of what the Garden stove looks like: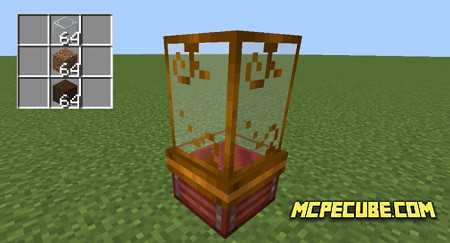 The next thing we need is, of course, flowerpots. How can there be a garden without flowerpots? No way, this is why players can use flowerpots to decorate their garden. This is a simple decorative block.
Block screenshot: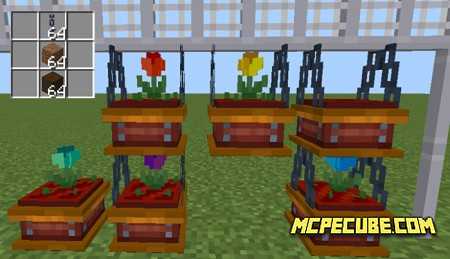 Players will also need a garden panel. This decor element is very similar to fences in the Minecraft world, but unlike others, this one has only one purpose, namely, to beautifully decorate your garden!
Panel screenshot: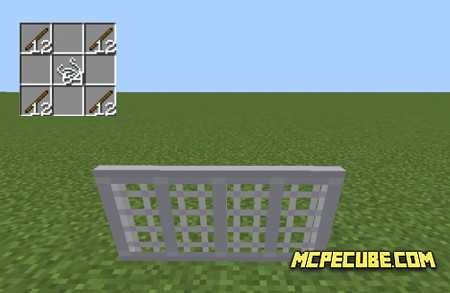 The next is another type of garden panel, namely a vine garden panel. This panel can work as a winery made of flowers.
Panel screenshot: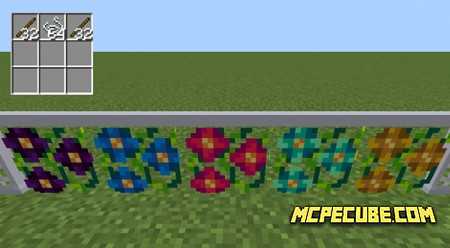 And the last, third type of panel, namely a garden gate. This type of panel works like a gate in the Minecraft world.
Screenshot of the gate: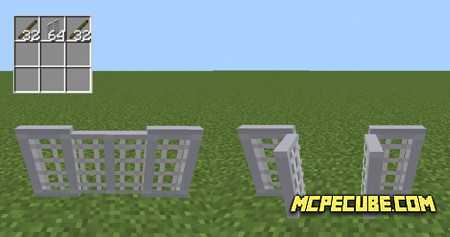 LumGarden v1.3 Add-on 1.17+