More Cake Add-on 1.17+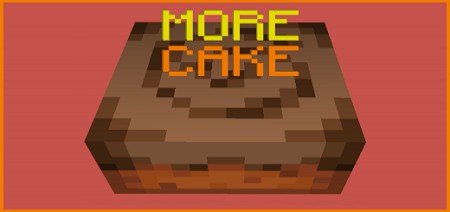 If you are a sweet tooth player who wants to diversify his treats then the new
More Cake
addon
is especially for you. Even more different cakes, cook them for a meal.
Thanks to EndiKM for this development.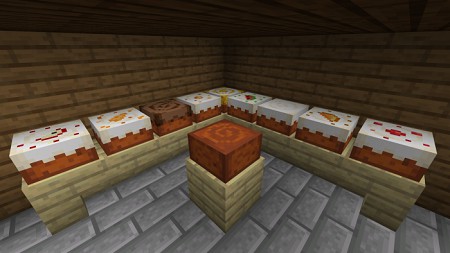 Even more new items with unusual cakes.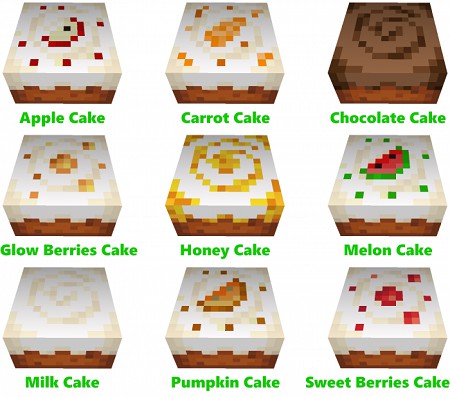 The texture of the cake now looks a little different.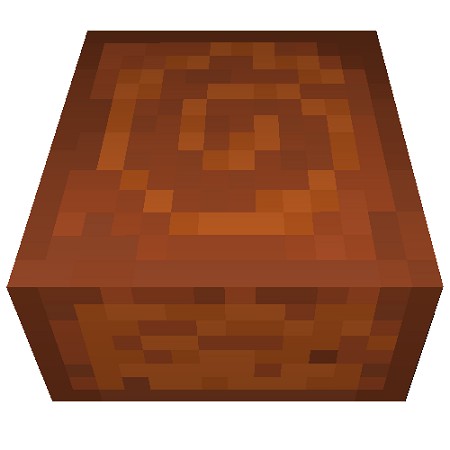 All additional cakes are shown in the screenshot from the game.
Crafting recipes are also no exception. Take a look for yourself.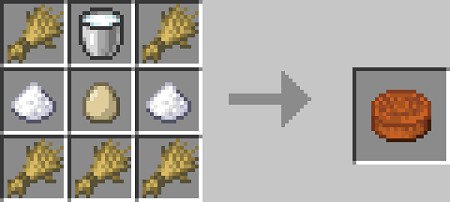 If you wish, you can independently supplement this addon, but only for personal use. And for codes you must request permission in EndiKM.