Ultraman Taiga New Generation Climax Add-on 1.17+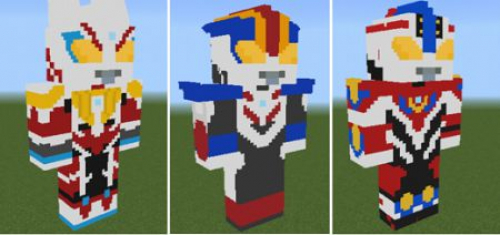 Good news, I hasten to share it with you. I present to you a new addonUltraman Taiga New Generation Climax, in it Ultraman mobs based on the Japanese superhero movie. The game has become even more fun.

Next, I'll show you what each character looks like. All of them have 100 units of health and cause 20 units of damage to players, mobs and other entities.

The first mob is Ultraman ginga victory, with a pretty colorful appearance.



The second Ultraman mob from this add-on is Geed Ultimate Final.



The next one is Ultraman X Beta Spark Armor.



Of course - Ultraman orb trinity has the same characteristics.



Where without Ultraman Gruebe, different in appearance



Finally, a new mob Ultraman Reiga.


Ultraman Taiga New Generation Climax Add-on 1.17+