Fake Blocks Add-on 1.17+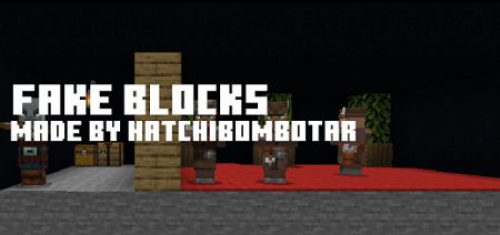 Fake Blocks is an unusual addon with which you can create false blocks and thereby mislead other players. This will help players transform the game a bit with various traps and secret bases.



Fake blocks



To start using a block you need to fit a solid block with an empty counterfeit block in the crafting table. To make it easier for you, below is the recipe for an empty fake block.



After that, you will look like a regular block, but it is fake and you can easily pass through it.



Now you can build some cool stuff with these blocks. Here are examples of what you can build.

For example, it can be a Trap that other players can accidentally fall into.



Or it could be your Secret Base, where you can hide and think over insidious plans)

Please enable Holiday Creator functions for correct operation.