Java Grass Add-on 1.17+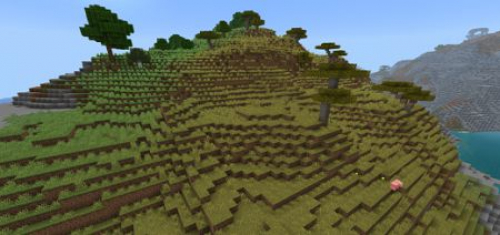 If you were missing green juicy grass in your Minecraft world, then use Java Grass Addon. This is a great solution to transform the plains on the Bedrock Edition into meadows strewn with fresh grass. To do this, you just need to press one button and enjoy the scenery.
This is a fairly simple add-on package to add Java grass.

Note. For the addon to work correctly, you must activate the experimental tag Creation of Custom biomes.



In this add-on, you can choose between two modes. The first one just adds Java grass, and the second subpackage is "Literally grass everywhere". With the subpack you can add tall grass all over the place.

There are no guarantees that there will be no lags, but the performance should be the same, the FPS in this mode remains the same.

For your information, "Literally grass everywhere" is turned on by default. If you do not want to use it, you must move the slider to the right.
Now you can see for yourself on the screenshots how the game looks like with this add-on.



The first mode is Java grass.



The second mode of the subpacks is "Literally grass everywhere".