Spider-Man No Way Home Add-on 1.17+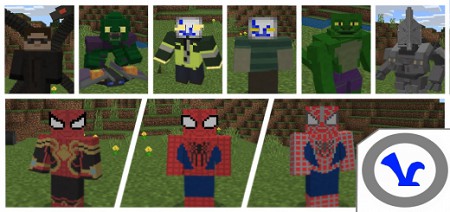 Have you dreamed of becoming some kind of superhero? Everything is possible in Minecraft. Spider-Man No Way Home is an addon that turns an ordinary player character into a superhero, and there is also the opportunity to be a villain. Choose which side you are and play.

The idea for this addon is inspired by a new upcoming movie about this character from the Marvel comics.

This add-on allows the player to become Spider-Man, a hero from famous comics and films.

In addition, the addon adds 6 more villains, 9 characters and 3 modes of Spider-Man from the new Spider-Man movie.

First, you need to craft the Quantum Shifter. This is to switch between the characters you want to play as. The recipe for creation is shown in the picture.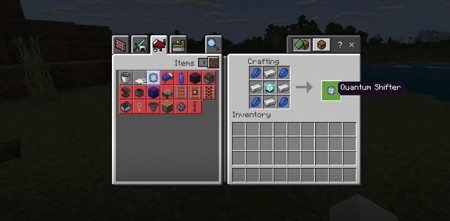 In order for your character to start to swing, you need to jump twice during the flight, and then press the sprint.

This also applies to all other characters that are capable of flying.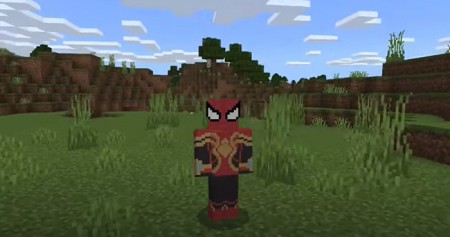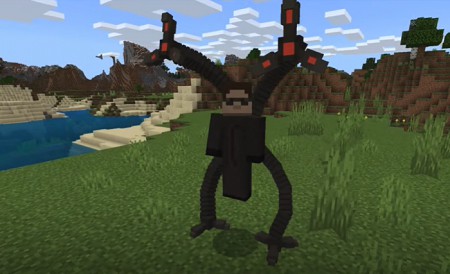 In order for your hero to show all his abilities, you just need to press the sprint. For example, if you want to throw bombs, you need to run after the Green Goblin. Or for Dok Oka, to activate the ability to attack with claws.



However, not all of the characters in this add-on can do something unusual. Some of them have normal abilities, but their effects are enhanced.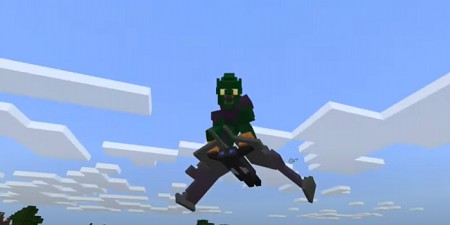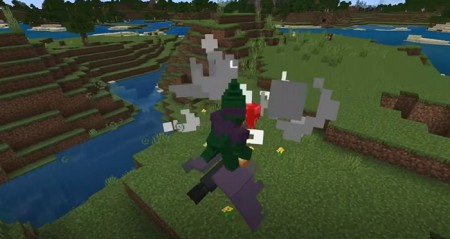 Spider-Man No Way Home Add-on 1.17+