Vase Add-on 1.17+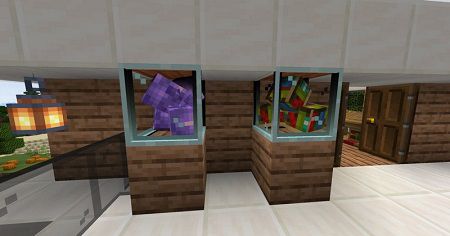 Vase addon - adds an interesting item to the game, which serves as an element of the interior, which will add comfort to the house, as well as a storage place for various blocks and resources. With this mod, you can easily find the necessary things in the chests.

The player can put on any block and decorate the desired room.

There is a huge selection of vases available in this addon. In addition, the player can choose any available design for the vase.

Among them there are:


Wood vase

A vase made of bricks.

Vase containing amethyst blocks

There is also an open view of the copper vase

Moreover, even an oxidized copper vase

The choice is large, come in and choose which one you like.



To craft a vase, you need glass and boards. Then, in the table craft, you can place the blocks in the vase. See the crafting recipe below.