Posts Add-on 1.17+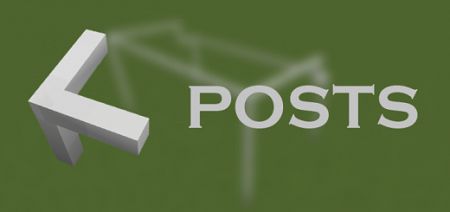 If you do not have enough post blocks, then make fun of installing a new addition to the game Posts. Thanks to this addon, you not only have different mail options, but also an alternative way to use them as gates and pillars. Because these blocks have a universal structure in the form of a straight line that can be turned in any direction, they can be used for anything.

At this stage, only white blocks are in addition, but in the future, the palette will be varied.

This mod is 5 kinds of mail pieces.

• for two Poked Posts.

You can use five different blocks to create such a building. The post can be rotated in any direction. In this case, the corners of the block will rotate horizontally from the player. One part of the pillar will be placed to the left and the other to the side.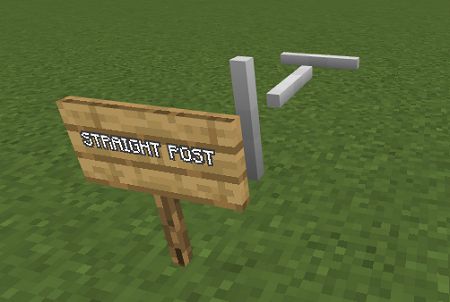 To craft a straight pillar, you need one iron ingot and two iron nuggets. To make a pillar consisting of two ends, you need an already made straight block and mark it in a stone cutting machine.




• for three Poked Posts

Here you will have six blocks. All pipes have the same angle of rotation, as well as the direction of rotation.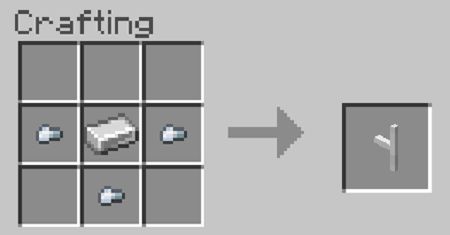 • for four Poked Posts

You can look at the screenshots from the game that illustrate the stages of creating and placing the pillars.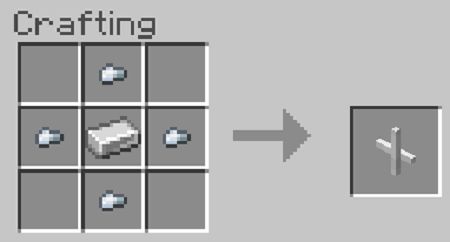 • for five Poked Posts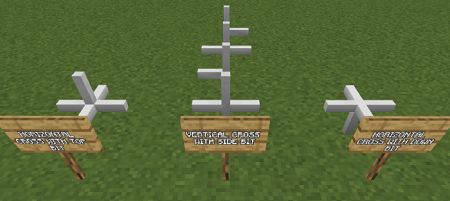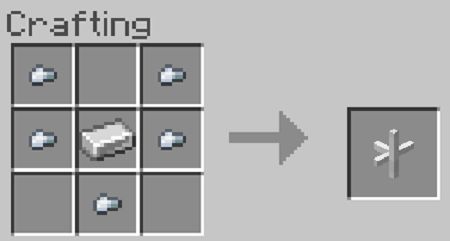 • and also for six Poked Posts