Vampire Add-on 1.18/1.17+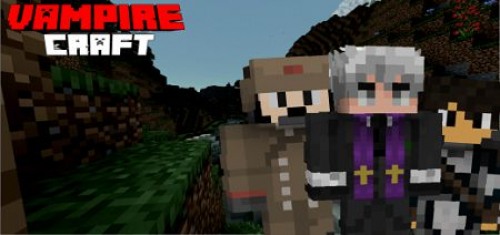 Agree, there are no other creatures in the Minecraft world, but for some reason the developers have not yet added vampires to the game. It doesn't matter, install the Vampire addon for Minecraft PE, and add the most dangerous bloodsuckers to the game.



Haughty bloodsuckers



This modification introduces bloodthirsty creatures - vampires into the game. They hunt players and villagers at night.



Therefore, be vigilant in this dangerous time of day; try to hide in a secluded place.

There are two variants of these monsters available.

The vampire is strong enough to deal up to 7 damage. He also has an increased speed, so he can easily catch up with you. Moreover, when lightning strikes, they turn into Dracula and become even stronger.

However, they have a weakness - the sun's rays. If they are damaged or destroyed, a glass of wine and a bloody tooth fall out.

These items can be used to create weapons against these creatures.



Weapon



Of course, there are tools that can destroy these bloodthirsty monsters.

Naturally, the first item will be what all vampires fear - the stake. It is crafted from an iron ingot and a stick.

Deals 6 points of damage, but not so much, but for the first time it will do. Better than nothing.
Vampire Add-on 1.18/1.17+