Advanced Survival Rules Add-on 1.18+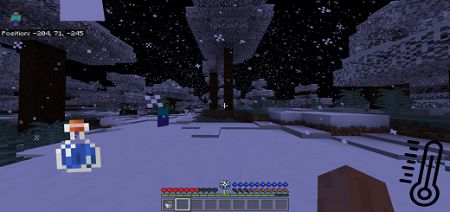 The Advanced Survival Rules addon adds some parameters to the game, for example, a temperature indicator that will show your state while traveling in survival mode. This will help you monitor and regulate your health.

Additional sensors will be added to you to monitor.

Thirst sensor. Ideally, it should always be full, if there is a small number of filled droplets, you will experience a loss of energy and slow down.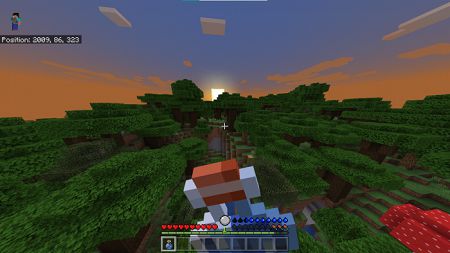 To fill this indicator, you need a water potion. To do this, you need to fill the bottle with water and add a potion to the craft. This will give you drinking water.

For a better result, you can heat the water over a fire (in a stove or in a fire).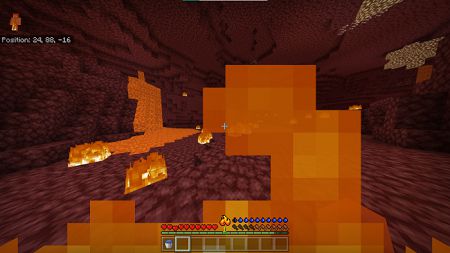 The temperature reading will be your signal. Watch the sensor, if the temperature is very high, then you will catch fire, if it is too low, you will receive cold damage.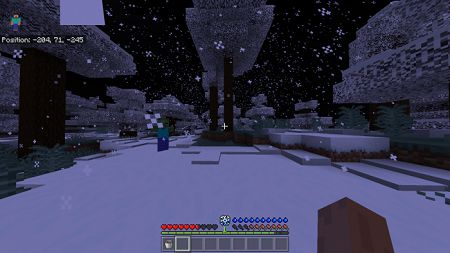 To preserve your health, follow these rules.

In cold weather:

It is best located near a heat source, it could be a fire or something else.

Use a torch, lantern, or lava to keep warm.

Leather clothing will protect you from the cold.

In case of heat:

Use some cold source: ice, water

You can make a potion that protects against fire.

The full version of this add-on will add more features and functionality. Follow the news. Good game.
Advanced Survival Rules Add-on 1.18+