Your Mob Ideas Episode 1 Mobs Add-on 1.18+
This add-on Your Mob Ideas Episode 1 Mobs was made based on the mini-series Your Mob Ideas by Raboy13. This version of the addon features creatures from the first series. You will be able to find Sea Serpent, Twisters and Yeti, which have their own interesting possibilities.

They live in three different biomes, go in search of them if you want to see them.

The note. For the mod to work properly, activate the "Holiday Creator Functions"

Details about each new mob.



Sea serpent



You can find it in the aquatic biomes of the ocean. It is blue in color. Be careful, this is a hostile mob, it can attack not only players, but also other aquatic inhabitants, such as dolphins or squids;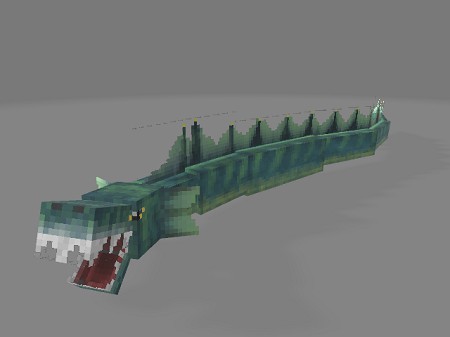 can also attack iron golems, villagers and merchants. Inflicts a poisonous effect on attack.

When destroying it, you can get new items such as bones or a pair of fangs.

With the help of these items, you can make a weapon Spear of the sea serpent, to protect against these creatures.



Twisters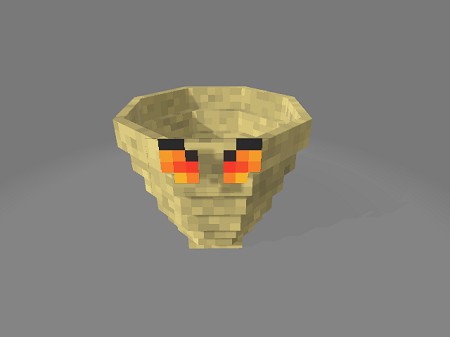 These mobs live in arid deserts. They have 30 units of health. Deal 6 points of attack, while attacking with balls of dust. This dust does not last long with the effect of blindness. This creature is capable of falling from a height and not losing health. Behavior is like a flame.

Upon destruction, the player receives sand or there is a small chance of eating the essence of the vortex and moving into the air for 15 seconds and then slowly falling down - the duration of the action is 20 seconds.



Yeti



Generated in cold biomes. Has a lot of health, up to 200 units. She shows real behavior towards the players. If a creature takes it from him, the yeti attacks him. Dislikes iron golems, always attacks them. Dangerous for the villagers.

When destroyed, you can get snowballs.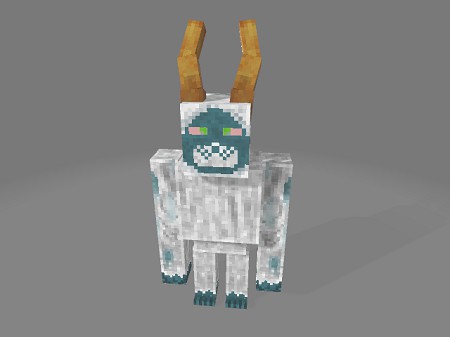 Your Mob Ideas Episode 1 Mobs Add-on 1.18+