MOOblooms Add-on 1.18+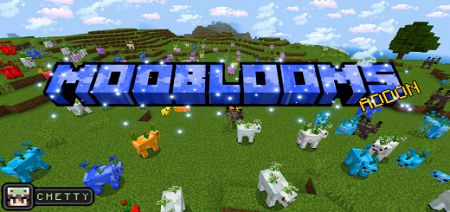 How about an add-on that will diversify your cows in Minecraft? The MOOblooms addon will color you with its cute and quirky flower cows. Following them, you will be able to collect quite rare flowers and potions.

The idea of creating such creatures came from the Minecraft conference, at which a similar animal was presented. The author has created a similar cow that has the same capabilities.

These Mobs are found in many flowering and green biomes, such as forests or flowering meadows.

Below are screenshots of flower cows.

The cow that carries the White Tulip flower.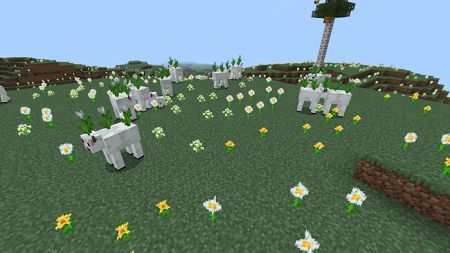 A mob called Azure Blues.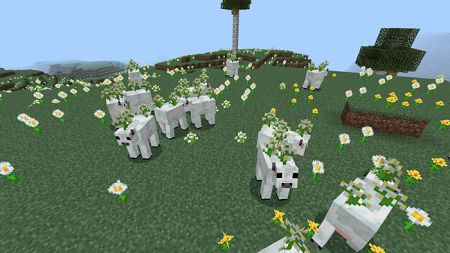 Cow Red Tulip.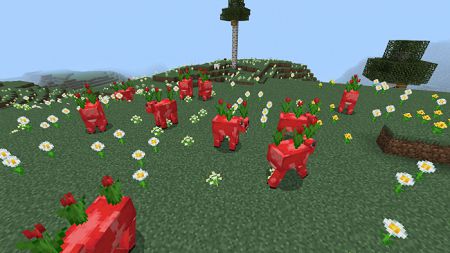 Cow with Poppy flower. At the same time, this animal always leaves a path from this flower behind it, so it is easy to track it down.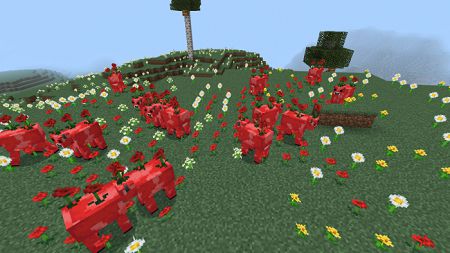 Animal with an Orange Tulip.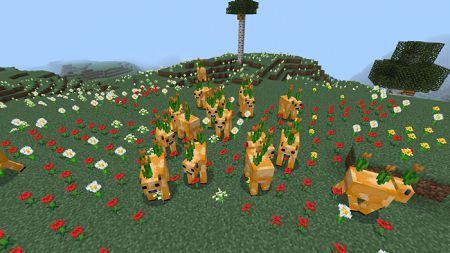 And on this cow there is Cornflower.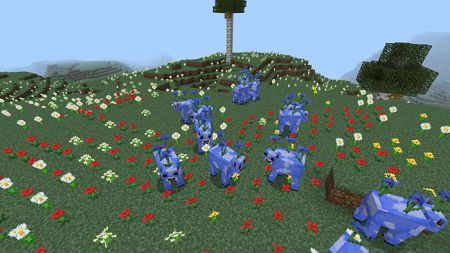 Mob with Oksay Daisy.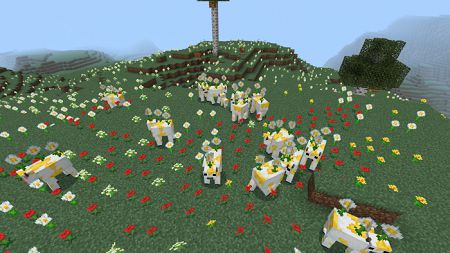 The cow and Dandelion also did not do. Like the poppy, this cow also leaves a trace of the plant.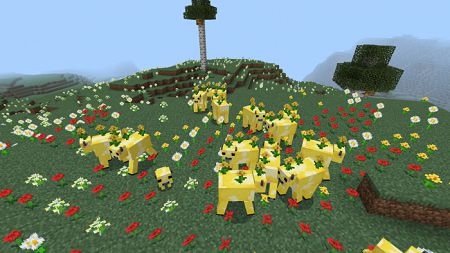 A creature with Allium flowers.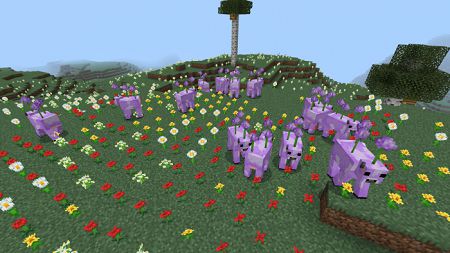 The cow on whose back is the Lily of the Valley.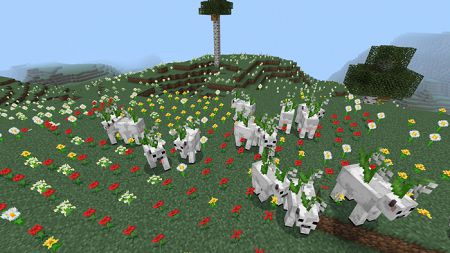 This type of cow is from a Withering Rose, but this flower is not yet available to the player in this update.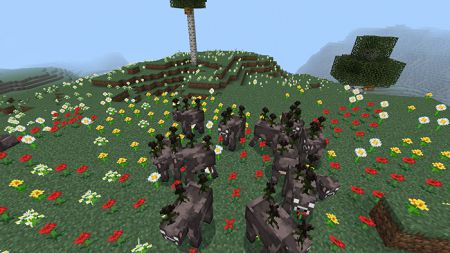 Cow with Blue Orchid.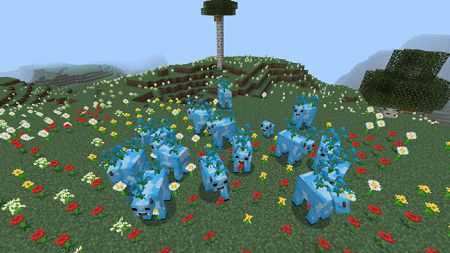 There are even MOOblooms with Pink Tulip.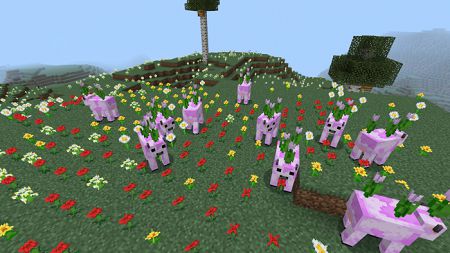 A cow with a Blue Rose, while the player rarely drops this plant.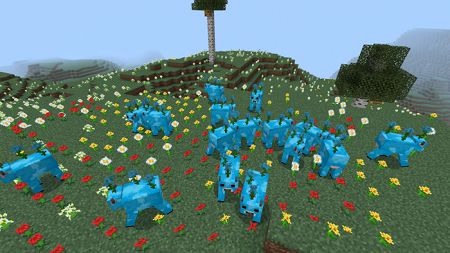 When killing a cow, players will receive beef. You can also get a dish - a stew, which will give you the effect of a potion, but its benefits are random and depends on the type of flower.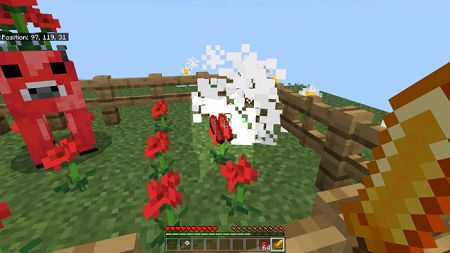 You can make regular cows out of MOOblooms and get flowers.