PANTA Blocks & Building Materials Add-on 1.18+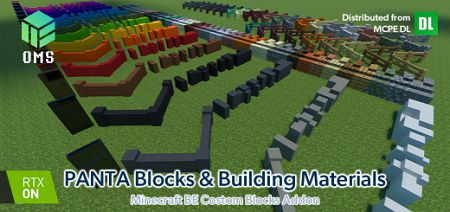 If you love building in Minecraft, then the PANTA Blocks & Building Materials addon is just for you. This addon features a wide variety of building blocks, decor and furniture to create custom buildings, and whatever you want.

In the next version of this add-on, many more blocks will be added, as well as support for Portuguese Russian-speaking users of the game.

Who and Portuguese is planned for the next version.

For the addon to work, activate the experimental parameter.



What's included in this addon?



Fences of various shapes, including diagonal ones.



Many shapes and types of glass windows.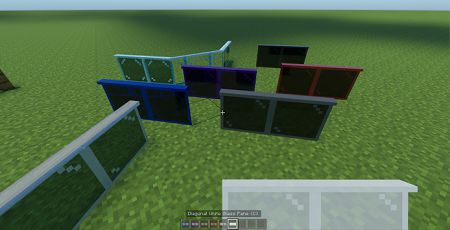 All kinds of walls.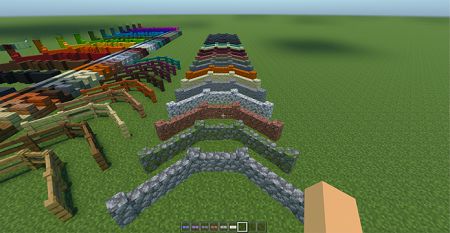 Different plates.

Huge selection of vertical stairs.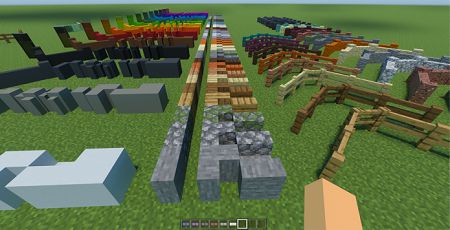 A lot of different building materials will appear in the game, with which you can make all possible structures and buildings.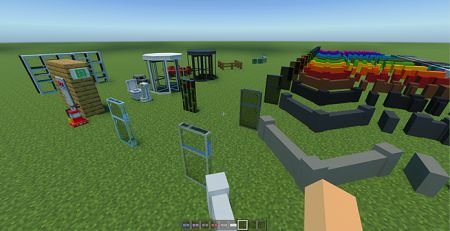 A total of about 496 custom blocks will be available in this version of the mod

Enjoy your game and construction.
PANTA Blocks & Building Materials Add-on 1.18+