Seasons Add-on 1.18+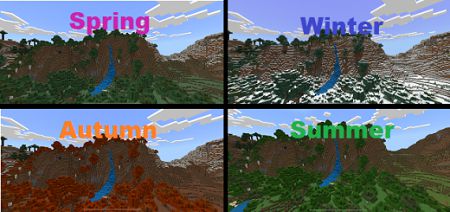 Have you ever wanted to suddenly change the season in the game? With the Seasons for Bedrock Edition addon, you can add the seasons of the year to Minecraft. Now you can easily change the climate in each biome and enjoy your favorite season.

Early spring

The temperature is lower than usual.
Light snow falls everywhere in mountainous areas, including non-snowy biomes.
In the forests and plains, the climate is a little warmer, due to this it is not neg, but rain.



Late spring

Passes like a normal spring, moderate warm temperature.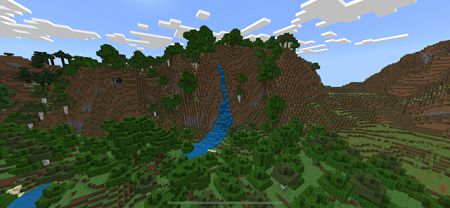 Summer

The temperature is slightly above normal.
It's raining in snowy biomes, and there's snow on the tops of mountains.
Precipitation is frequent.
Grass has brighter colors.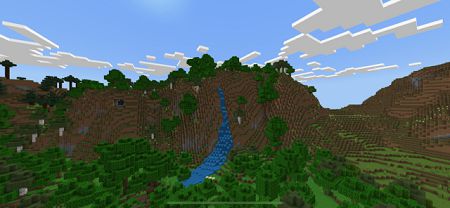 Early autumn

The climate is standard autumn.
With the help of an additional resource pack, you can change the foliage of trees.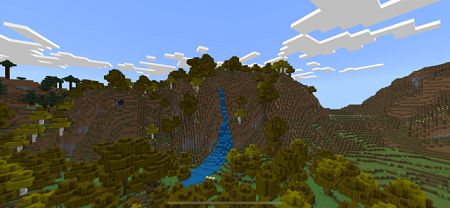 Late fall

Weather Identical to early autumn.
Using the resource pack, you can add a variety of fall colors to the trees and grass.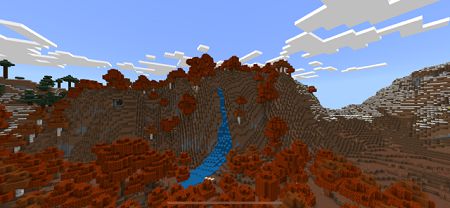 Winter

The climate is colder than usual winter.
Snow is everywhere except for hot biomes like jungle, desert, savanna, warm ocean. In the same biomes, bodies of water do not freeze.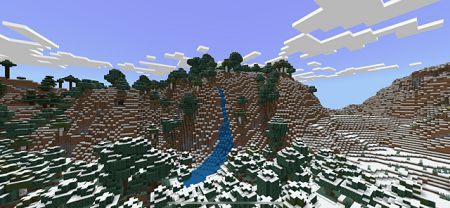 Midwinter

Snow in all biomes without exception.
Precipitation increased.
All bodies of water will freeze.