Ender Awakening Add-on 1.18+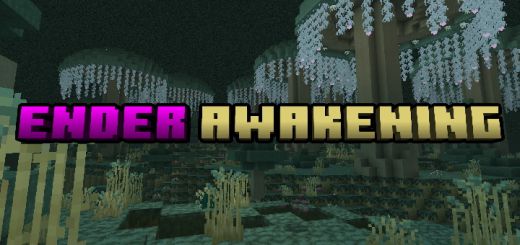 If you are already bored with the End dimension, then I suggest installing the Ender Awakening addon. This add-on adds a lot of new elements to the world and the adventure in this dimension takes on a new life. Mobs and items will diversify the game and make it even better and more difficult, and exploring the swamps even more interesting.

Ender Awakening is a new development, the authors have not finished all the work yet. Therefore, problems and errors may occur. There will be many bright updates in the future.

It is possible that if you have other addons that add biomes to End, then this addon may lag or not work at all.



Addon features

:

Ray tracing (RTX) support;
New plants;
Lots of new food;
Creatures, including a new boss;
Additional blocks;
Structures and buildings;
New ores;
New items, tools and weapons.

Possible mistakes:

Bucket with Jokle has problems.
Ori Blossoms are not placed in water.
End loads a little thinner if the device is weak.
On the borders of the world, structures and trees are forever loaded.
Water near the grass is wrong.
Sometimes the torch breaks incompletely.



Biomes



Depraved Wetlands

This biome is like a swamp. Large mushroom trees grow on it. Look under your feet so that the phreyium spikes do not hurt you.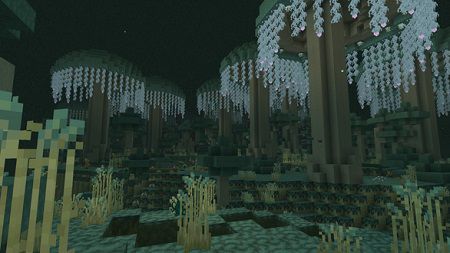 Chorus Forest

On the territory of many trees, lakes and ferns.



Velvium expansion

Here, the biome is rich in diverse vegetation and reservoirs with liquid voids.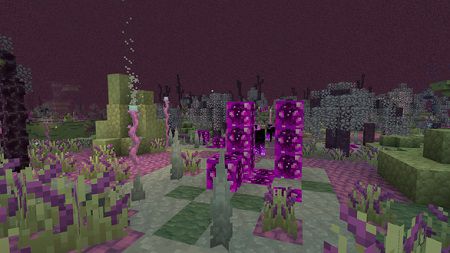 Mobs



Blastling

Attacks the player with projectiles as soon as he looks at him. These projectiles ignite when the target is on fire. Other such mobs will immediately deal damage.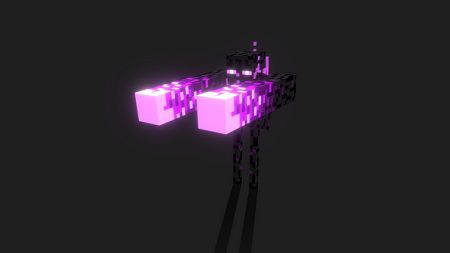 Generated in Velvium Expanse.

Watchling

If you look, all endermen will start attacking the player.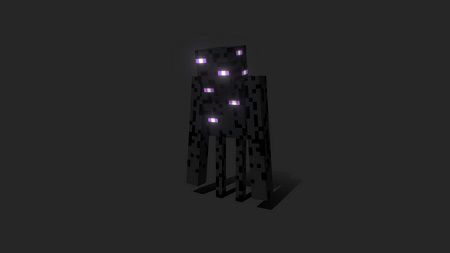 Generated in Chorus Forest.

Void glider

Attacks immediately if the player does not have a pumpkin on their head. You can wear a saddle if you wear a pumpkin. When riding it, you can move around the islands of the End.

Generates in Velvium Expanse and Chorus Forest.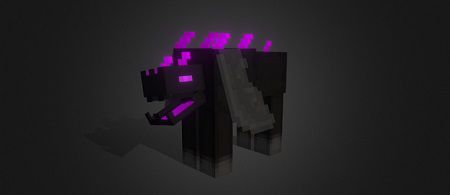 Endsect Swarm

Inflicts poison on the player upon seeing him. The more of them, the more dangerous they are. They can throw you into the void.

Generated in wetlands.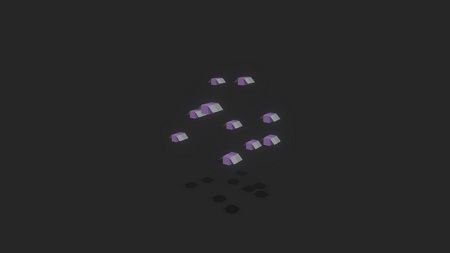 Jokle

Multicolored fish. Generates in various reservoirs. Can be used as food.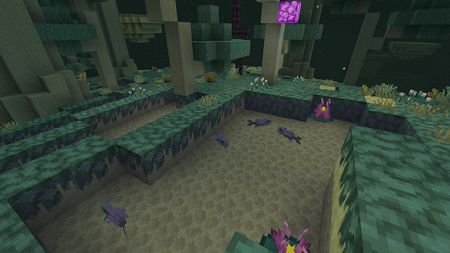 Structures



Crash Endship

There are three kinds.
You can find chests with resources, but you can't see elytra



Ruined End Shrine

There are three kinds.
There are chests with items on the territory, but they are guarded by shulkers.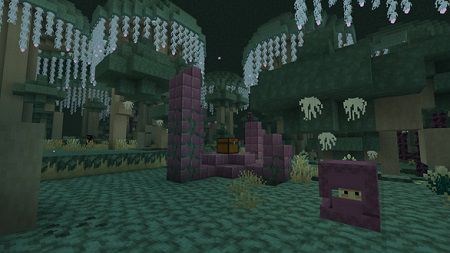 Blocks



Void Fluid

Deals poison damage and inflicts a weakness effect on all mobs except Blastlings.

Doesn't leak due to restrictions.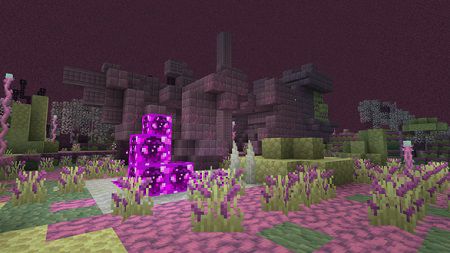 Phreyium Spikes

Pierces the attacker and inflicts poison.
Destroys items like cactus.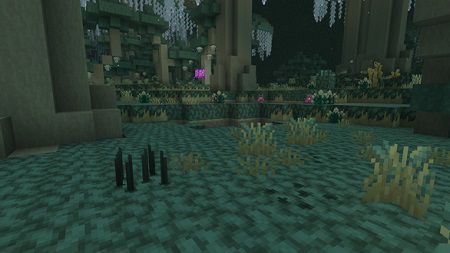 Items



Eye of shadows

Grants the invisibility ability and increases strength by 3 for 30 seconds.

Can only be used four times.

Can be found in any Ender chest.

You can change the parameters of fog and particles.

Activate experimental features.
Ender Awakening Add-on 1.18+