Biome Revamp Add-on 1.18+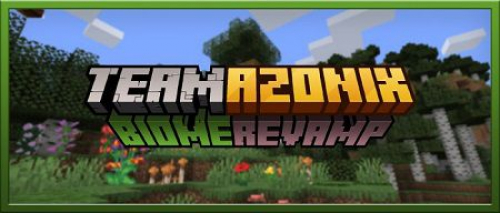 If you want to add new life to vanilla biomes and fill them with new plants, creatures and structures, then install the Biome revampadd-on. This build will update all biomes and give you a new mood and desire to explore and travel.



Birch forests



New types of plants now grow in these biomes.



Among them:

• New types of mushrooms: Toadstool, Light red and pink mushrooms.
• Sun Flower, Morado Flower, Big Dandelion.
• Rainbow tail.
• Red flute.



Biome Beaches



Now palm trees will grow in the territories, and coconut will grow in the center.

On the sands will grow defined sandy grass.





Savannah



To give a special atmosphere, the author added Baobabs and the Pampas Flower to this area.



Players will also be able to find termites and their nests.

Dragon Fruit will grow in the jungle.





Desert



Jade and Chalkstone spawn in the area.



The Ocotillo flower appears in two colors, white and red.

In some biomes will appear new mobs.

Termites, ostriches will be generated in Savannah.
Frogs and small fireflies will spawn in swamp biomes.
The forests are inhabited by bears and mob Allay.
And also the Copper Golem will be added.

If you are a Java Edition user, the developer has made a version with Java support.
Biome Revamp Add-on 1.18+