Walking Chests! Add-on 1.18+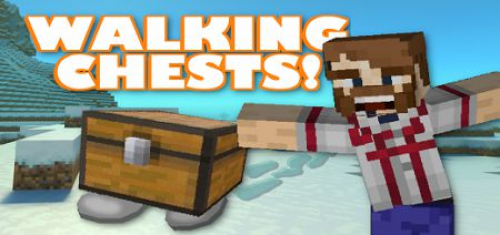 Walking chests will now be your assistants with the new addition Walking Chests! - Storage that Follows You. Now you cannot worry that you do not have enough space for new items. You can safely travel, and these creatures will carry your items wherever you go in Minecraft Bedrock.

Note. Activate Experimental features in the world settings.

Using this addon is not difficult even for a beginner. Immediately after entering your world, 64 spawn eggs of various chests will be available in your inventory.



With their help, you will get walking chests. Next, you will need to tame these creatures with a stick. After that, this mob will follow you on your heels, but only you must hold a stick in your hand. As soon as you throw out the stick, the chest will stop.

For your convenience, you can name the chest. For this, you need a tag. Now his name will hang over him. This will be useful for sorting things.
Walking Chests! Add-on 1.18+