Lancia Stratos HF Add-on 1.19+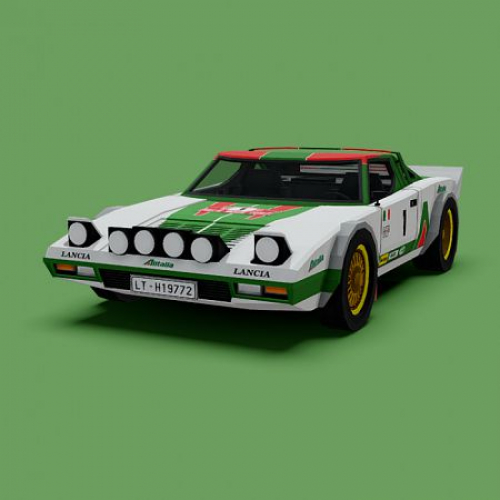 In the 80s, the rally was at its height, and the Group B technological breakthrough was stunning, the popularity of the rally grew to unprecedented proportions. Lancia Stratos HFaddon is dedicated to the car, which is considered the first in the world, originally created to participate in the rally. Now every Minecraft player will be able to drive this powerful car along the tracks and feel like a racer.

The author tried to make a supercar of high quality and similar to the original.

Functions

• High speed. There is a possibility of acceleration.
• 2 places.
• original sounds.
• Working doors.
• Movable headlights. The light turns on.
• It has a mid-engine layout.
• Three colours.
• At high speed, you can ram mobs and players, causing damage.
• Realistic movements of the car and its parts (steering wheel, wheels, sensors).

The car is available in several colors:

• Red
• Blue
• Alitalia livery




The developer of the modification worked Stratos from all sides - both front and rear, as well as in the interior.

How to use a car?

open doors

- Right mouse button (click on the car).

To come in

-Right mouse button.

close

Right mouse button + Crouch.

To activate or deactivate Popups, press Right Mouse Button + Crouch.

Hood

Interact with the hood by holding the wrench (the item is in the creative inventory) to open or close.

You can get this transport in several ways.

1. Through the /summon command.
2. Through the creative inventory.


Lancia Stratos HF Add-on 1.19+