Replay Mod for Minecraft PE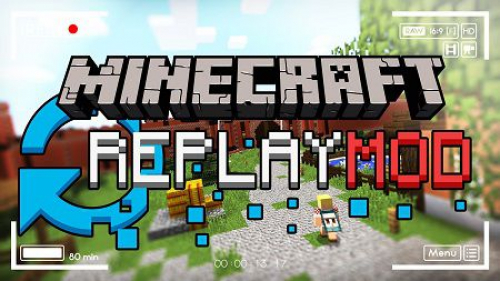 Replay mod will allow you to become a real YouTuber! Thanks to this mod, you can make 360° videos and regular time-lapses! A very important mod if you want to start your career as a youtuber or just shoot a quality video of your gameplay.

The mod adds a video and a camera to the game, which can be customized at the discretion of the player. The camera is controlled using special commands that will help you adjust the smoothness of movement, speed, time to move from one point to another, and many other parameters.

You can type /function CThelp for commands and instructions on how to use all the features.

Camera Features:

1. Smooth transitions from one point to another.
2. Easy way to set all points.
3. Excellent focus on important details.
4. Adjustable playback right in the game.
5. The mod is compatible with multiplayer.

Advice:

1. Remember to always establish who will be the camera. The "/function add_replay" command determines which player will be the camera.
2. Do not delete points when adding the "end_point" tag.
3. "/function remove_all" - removes all points, including the initial position of the camera.
4. When everything is correctly installed and configured, you can see a message in the chat with a green backlight. It remains only to start shooting.
5. Dynamic focus is available by entering the "/ function dynamic_focus_point" command.

Armor stands will be used as camera movement points. The player view will be used instead of the camera, so if you want to film your actions, you will have to connect friends.


Replay Mod for Minecraft PE