City Mod for Minecraft PE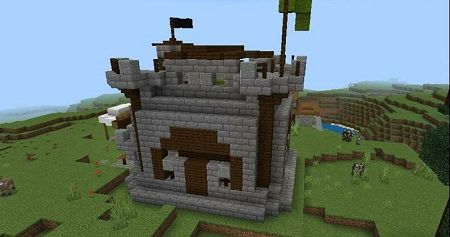 With City mods, you can create entire cities with ready-made buildings. You can show your creativity and create a multifunctional and comfortable town with wooden houses, two-story mansions or even forts.

Mod Old Town

Now you don't have to look for a village to find accommodation, because you can create your own city from ready-made buildings. To do this, you only need to enter the command.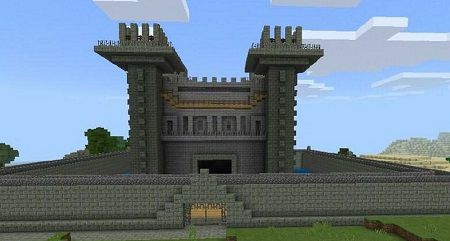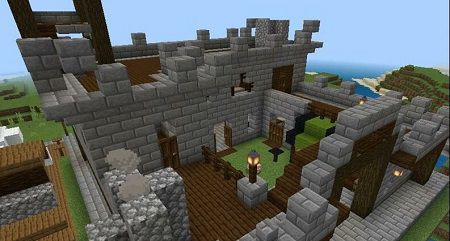 How to use?

Choose a location, use the locator to find your current location, and type "/" into the chat window. Depending on the direction of the arrow, add the following characters to the command:

• North: -n
• South: -s
• West: -w
• East: -e

For example, if the arrow is pointing north, use the /function clear/lodge-n command to clear the lodge site.

Here is the complete liver of commands:

• /function clear/lodge - clearing the area before building.
• /function merge/lodge - merge the lodge with the environment.
• /function clear/house - clearing the site for the house.
• /function merge/house - merge the house with the environment.
• /function clear/fort - clearing a place to build a fort.
• /function merge/fort - merge the fort with the surrounding buildings.

Instant Houses

Now you can build a huge city in Minecraft PE in just a few hours - just choose the type of building and start creating! Each house is equipped not only outside, but also inside. Therefore, you can literally build a house in one click and do other things in Minecraft.

There are 6 modern buildings available, as well as two luxurious mansions.

The player must choose the option of the house they like, find the most picturesque location, enter the command, and enjoy life in your own house.

For more information, enter the /function Help command.

If you want to build a city right away, then enter the /function Allbuids command.

Quick Builds

This add-on will allow you to build many houses, buildings, shops and create a huge city in just a few minutes. You just need to spawn buildings.
In creative mode, you will find everything you need to create a comfortable life.

This will save you time and you do not need to look for resources to create all the houses.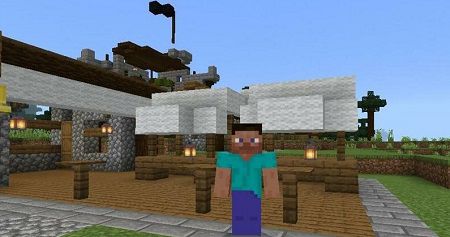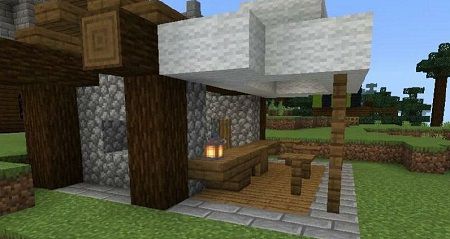 City Mod for Minecraft PE