Italdesign Nissan GTR-50 Add-on 1.19+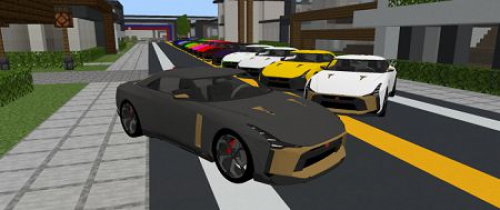 If you like cars, then download The Italdesign Nissan GTR-50mod and add the legendary sports car to your collection. Drive around the Minecraft tracks at incredible speed and amaze your friends with such a rare and cool car.

A little about the car

This anniversary supercar was introduced in honor of the anniversary of the Italian studio Italdesign and Nissan GT-R. Transport has a power of 720 horsepower and a speed of 330 km per hour. This version has an updated body, suspension, and brakes. Only 50 copies were produced and are almost sold out.

Characteristics

• The machine is presented in 17 colors, both basic and custom.
• There is a motion animation.
• You can get it in the inventory of the Creative mode.

Please note that the vehicle has a high level of detail, so the add-on requires high device power. Use assembly carefully.


Italdesign Nissan GTR-50 Add-on 1.19+