FNF Addon for Minecraft PE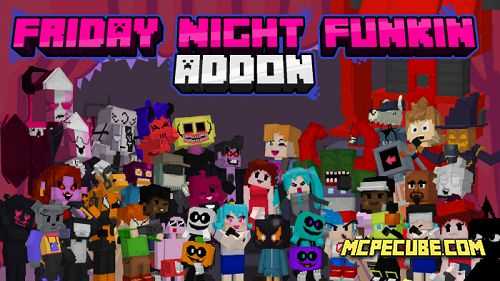 Friday Night Funkin' addon for Minecraft PE is dedicated to the famous game of the same name, bringing original characters and an exciting story to the world of Minecraft.

Each mob will have its own unique abilities and behaviors: some are able to use songs to deal damage, while others drop valuable items upon death. With some of them you can make friends, and they will be useful to you during the battles. While other creatures will turn out to be sworn enemies, presenting new challenges and adventures in the game world.

Mod Features

Your hero is trying to get acquainted with a girl, but besides you there are other rivals, some you need to defeat. You will fight in a musical duel.
In addition to the main characters from the game, other mobs will appear in the world.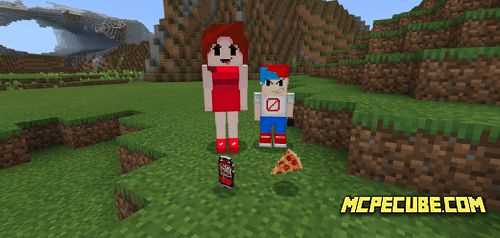 They attack with a chant that deals 7 to 8 damage. At the same time, such creatures themselves have 200 health units. Their attack is accompanied by a colorful animation.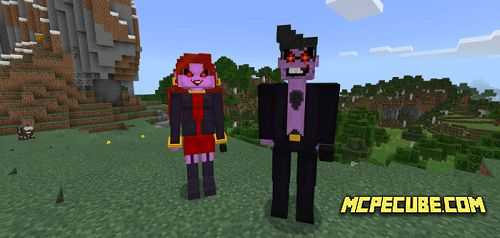 For a boy and a girl to help you, give them a microphone.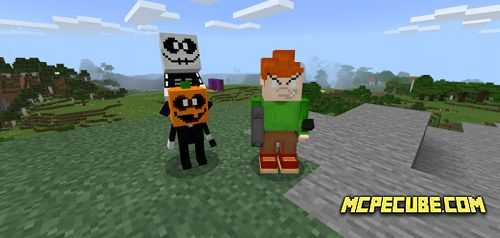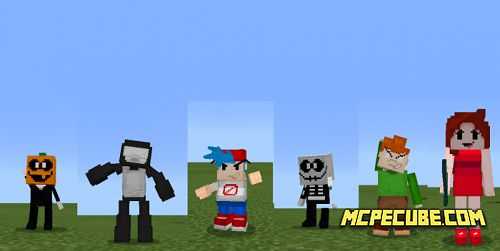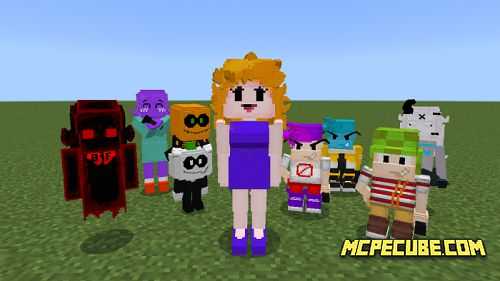 FNF Addon for Minecraft PE