Dogs Plus Addon for Minecraft PE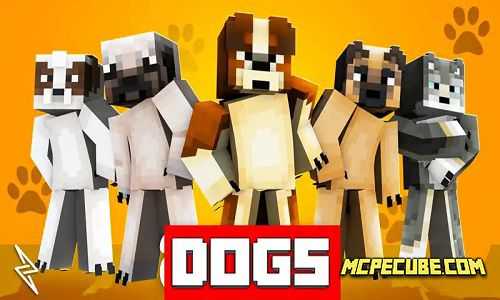 Love dogs? Then we have an excellent Dogs Plus addon for you, where you can get out for your beloved pet, teach him to perform various commands and become his best friend, then he will be able to protect you during your travels.

Doberman

Now you can call into your world such a graceful dog as a Doberman. Go into inventory and take the summon egg, it will be in place of the wolf.
These dogs will be an excellent partner in battles, as they love to fight. He has good stats: 15 health and deals 7 damage. This will allow you to boldly explore new locations and not worry about enemies, your friend the dog will take care of this.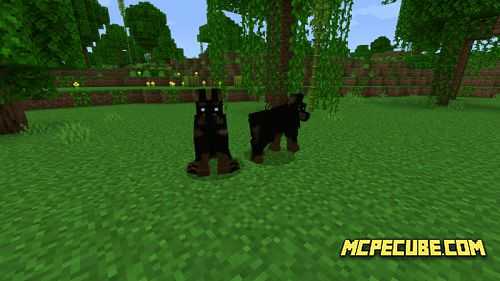 Dogs

Now you will not see wolves in the cubic universe, as there will be various dogs instead. They will differ in breeds, have a different character and size. For example, a shepherd dog will be a great protector of your home, but a corgi will be a great vacation companion.

In total, there will be 15 different types to choose from, so stock up on a bone if you want to tame them. True, corgis love two pieces of meat.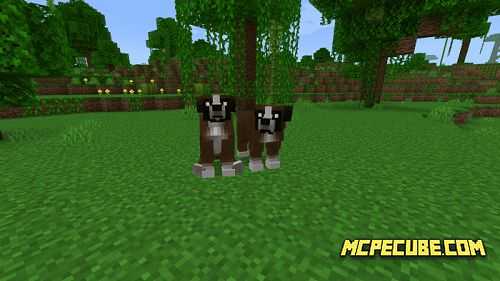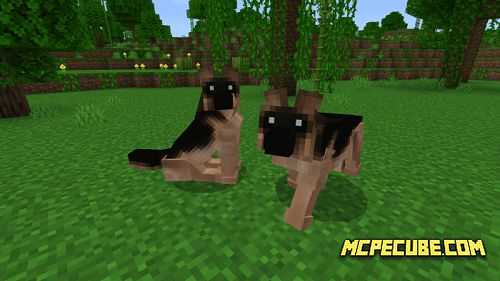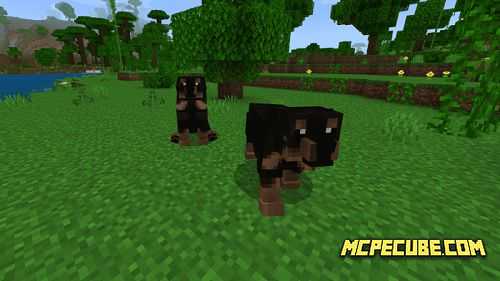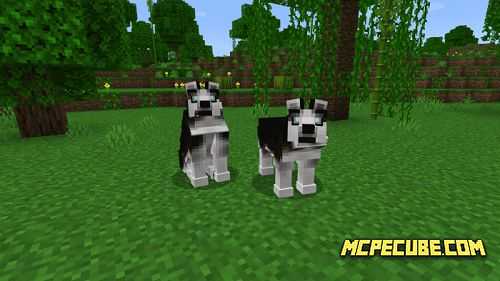 Dogs Plus Addon for Minecraft PE