Halcyon Days Relived Texture Pack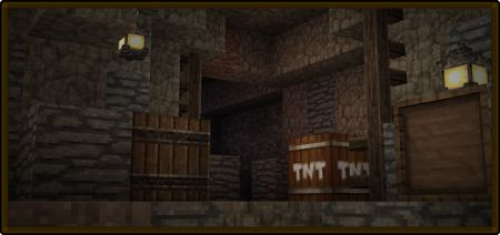 What century would you like to be in? The Halcyon Days Relivedtexture pack immerses you in the atmosphere of the 12th century. Gloomy Middle Ages with the appropriate style of the era. Ancient structures were built not from bricks, but from ordinary stones and wood. Now imagine how the new Minecraft world will look like with such a theme.

Therefore, you can use the assembly for a variety of purposes. For example, you can build realistic fortresses, towers, castles or any other buildings in the style of the Middle Ages. You will be truly surprised by the detail of the add-on and the diligence with which the author developed it.

After all, even gravel has its own specific look, which will create the atmosphere of that time.

You can see some photos of gameplay using this texture pack.


Halcyon Days Relived Texture Pack