AK X-Ray Rebirth Texture Pack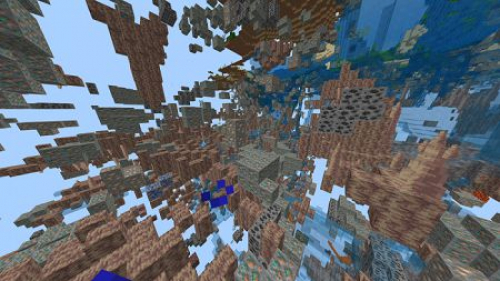 If you are tired of wasting your precious time looking for all sorts of valuables and want to find the right ore or chests in a matter of minutes, then install the AK X-Ray Rebirthtexture pack for Minecraft. After activating the add-on, blocks without minerals will be invisible, and you just have to dig your way to the right blocks and collect loot.

The photo shows the world with activated soft lighting (for mobile version) and without the use of a potion for night vision (only available for windows 10):



Screenshot showing how the world will look like with soft lighting turned off (for mobile version) and night vision potion (only available for windows 10):



In order for the assembly to work for Minecraft PE, you only need to download and install the package and turn off the soft lighting.

To use the package for a Windows 10 PC, you need to do the same, but for an even better effect, drink a potion of night vision.

Enjoy the gameplay.
AK X-Ray Rebirth Texture Pack