Earth Texture Pack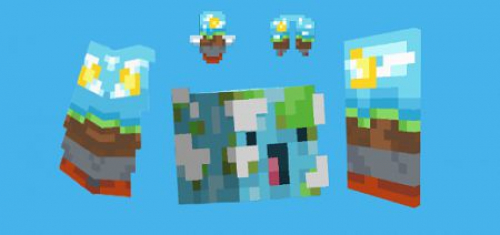 Earth Texture Pack is a stylized texture pack enhanced for Minecraft Earth Skin. With this assembly, the player can completely transform the parts in the game and make everything in the same style.

And by the way, when you select some mod with capes, they also change their appearance to this skin.

Elytra, tools, books, armor and more change their textures. This will add an appropriate style to the game and make it colorful.

Here are some examples:



Elytra, they are somewhat reminiscent of the outlines of the earth.



If you want to change the cape, you need to install the specific build and then the cape set.



Check out what Diamond Horse Armor looks like

Diamond tools



Netherite tools

Netherite Horse Armor



Book redesign