Natural Mystic Shaders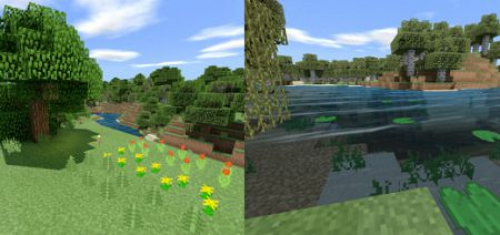 Many players strive to add realism to Minecraft using various add-ons. The objective of the Natural Mystic shader is to bring a few details into the game that change the visual perception of the game. So, shadows, lighting, light from objects will add an atmosphere of realism, and the player can enjoy the game by looking at it in a new way.

Below you can see the screenshots, which show some of the changes that will appear in the game.

What does the shader change?

• Updated object shadows.
• Natural clouds.
• Added water waves and rustling leaves.
• The transparency of water is affected by the viewing angle and specular light.
• When glowing, the light of the torch flickers.
• Sunlight and moonlight with saturation at night.
• Added parameters for adjusting the overall picture (exposure, tonality, contrast).
• Improved view of the moon.

Changes in the new version:

• Fixed general bugs.
• An even better view for the Moon and Sun.