Minecraft PE 1.18.0.22 for Android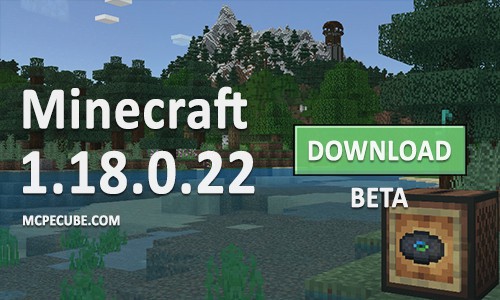 Attention, meet the new version of Minecraft 1.18.0.22 for Android OS. It is still a beta version, with some technical bugs fixed and some changes in the game. The developers have added a new experimental mode "Vanilla Experiments" and new music to the game. Stay tuned for more information soon.

Let's move on to the version itself and find out the release details.



New experimental features of "Vanilla Experiments".



In this mode, you can find goat horn, race blocks. What is important, the developers have improved the quality of the appearance of the underworld on old maps.

Another beta update concerns blocks.

At the moment, the game contains blocks of their "Deep Darkness" biome. But as far as we know, they will not be in the full version. So check it out.

What blocks exactly?

Decorative block without functions - Skulk.

The Skulk Screamer is not yet finalized, but it can be combined with the Acoustic Sensor. If it is activated, the effect of darkness is applied.

Skulk Vein can be placed on the block.

With the help of the Skulk Catalyst, you can turn blocks into Skulk Veins or Skulk, for this you need a mob to die nearby.

A selection of new features and changes in version 1.18.0.22:

The most important and noteworthy thing is that they added music from Lina Rein and pianist Kumi Tanioka. It can be heard playing in Survival Mode as well as in the main menu.

Note: For users of the game through the phone, all music files can be found in the In-Game Market.

The CD "Otherside" by composer Lina Rein can be found in some of the Strongholds and Treasury chests.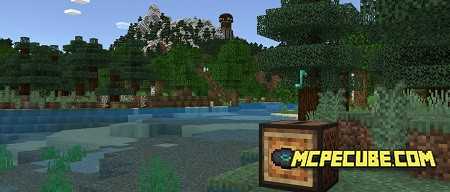 31 bugs have been fixed. Here are just a few of them:



1. When using version 1.17.40 "Old" worlds will be locked.
2. 2 fires are formed when the Fire is destroyed by a Piston or an explosion.
3. There are no glowing lichens at the bottom of the ocean and above the ground.
4. Fortresses are no longer created in large caves.
5. To make it more convenient to explore the territory magma appears under water or in Aquifers.
6. Fixed bug of Pictures when loading the world.
7. Now Spawn mobs and other objects will depend on the climate, for example, tropical fish can be found in Warm Oceans.
8. Elements can be placed in other ways.
9. A new number generator is used to generate measurements
10. Changed the appearance of players and how it interacts with the Building Block.

Technical changes have been made to improve the / clone command.

These are only the first stages of changes and improvements, follow us and stay up to date with the news.
Minecraft PE 1.18.0.22 for Android