Achievement World Map 1.17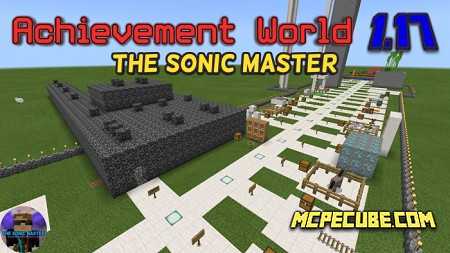 Have you already unlocked all the achievements in Minecraft? Would you like to see what it looks like and what achievements can you unlock? If you have not yet reached the level to unlock all the achievements and want to see what it looks like, then the new
Achievement World 1.17
map
is exactly what you need. This is a new map for players who would like to be able to unlock all possible (almost) achievements in the Minecraft world.
On this map, players can look at and discover all the achievements they want, we draw your attention to the fact that here players can get the opportunity to open even some of the most difficult achievements in the game.
Also, here players can find even the latest new achievements from the
Minecraft PE 1.17 update
! In order for the player to receive new achievements, you need to make a minimum of effort. But again, we remind you that almost all achievements are available to players in the game.
Important: On the first night, the player must go to bed, otherwise the player will receive the effect of insomnia and, accordingly, an unpleasant bonus in the form of phantoms!
At the beginning of the game, at the spawn point, you will find a chest containing special OP items and milk. Milk? Yes! This is necessary so that you can remove all status effects.
Attention:
In order for everything to work correctly, you must adhere to the following rule:
- The player needs to play on survival without using cheats, and most importantly, that the difficulty in the game was not set to peaceful!
Screenshots: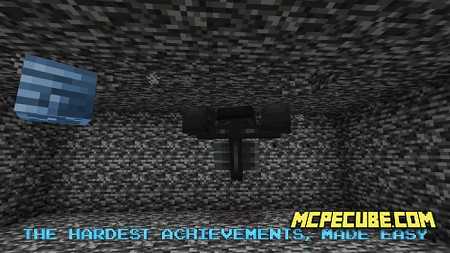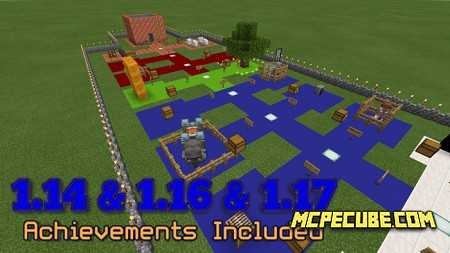 Achievement World Map 1.17